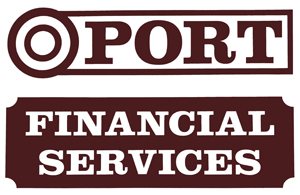 Business Quote:
Always do what you say you are going to do. It is the glue and fiber that binds successful relationships.
Jeffry A. Timmons
Insurance Agent in Williamsburg, VA
Port Insurance | Bob Tassone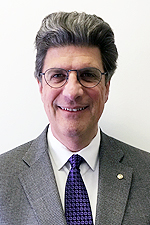 Robert M. Tassone, LUTCF began his insurance practice in Norfolk, VA in 1985 as an agent for The Mutual Life Insurance Company of New York (MONY). After serving as an agent and sales manager for 8 years, he left MONY to open his own agency in 1994.
After founding PORT Financial Services, Inc., Robert's primary focus shifted from life insurance to employee benefits. He has experience with tax-sheltered retirement accounts, group insurance, business continuation planning, commercial general liability, and most other employee benefits and business insurance concepts.
Robert holds both Life and Health and Property and Casualty Licenses and practices in Virginia, Maryland, North Carolina and Kentucky. He studied Speech and Communications at Old Dominion University (1977-1982). He earned the LUTCF (Life Underwriter Training Council Fellow) designation from the National Association of Life Underwriters in 1991.
In 1997, a county school superintendent client asked Robert to service his school system's Aflac benefits account, so he became an independent Aflac associate. By 2000, he was a District Sales Manager and received the prestigious FAME Award (Founders Award for Management Excellence) nine times. He is an Aflac "Certified Benefits Advisor" and continues to be in the top 4% of Aflac Associates nationwide, based on productivity.
Robert was the Chairman of the Middlesex County Electoral Board for 5 terms, from 2000 to 2015. Under his leadership, the county evolved from lever to touch screen to optical scan voting technology. He also wrote the Security Plan for the county's election precincts, and surveyed and implemented changes to make voting places more accessible to the disabled.
He logged in for more than 7,000 volunteer hours as an EMT from 1994 to 2007 for the Middlesex County Volunteer Rescue Squad. He was elected President of the rescue squad for 2 years.
Robert served as President of the Middle Peninsula Business Development Partnership, Inc. in 2010 and 2011. The MPBDP was a 501(c) 3 non-profit company funded by 5 county governments, that assisted new micro-businesses obtain public and private start-up funding.
He has been active in Rotary International since 1993 and has served as Club President 3 times. His Paul Harris Fellow (PHF) designation recognizes his contributions to the Rotary Foundation.
Robert is married to Tab Broyles, a Director with Colonial Williamsburg, and has two adult children and three grandchildren.
Affiliations: The Rotary Club of the Historic Triangle