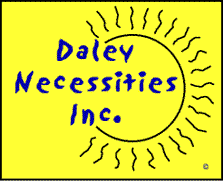 Business Quote:
Necessity is the mother of all invention.
Albert Einstein
Handyman in Williamsburg, VA
Steve Daley | Daley Necessities, Inc.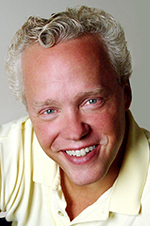 Originally from Denver, Colorado, Steve is the youngest of seven siblings. Often, people in this family ranking take the road lesser traveled searching for a spotlight of their own. Steven, however, seeing that his siblings chose many paths he would like to forage for himself adopted them as his own. As the youngest, he had the advantage of living vicariously through each of his older brother's and sister's adventures observing the consequences and learning what pitfalls to avoid. He embraced the knowledge gained at his sibling's expense and used it to his advantage, thanks, guys.
Throughout school, Steve was a standout in the drama and music departments receiving accolades as the young leading man in numerous junior high and high school productions. He graduated from Loretto Heights College in Denver, Colorado with a B.F.A. in Musical Theatre.
After making his living primarily as an actor for several years in the Denver area he moved to New York City. While living in Manhattan, Steve appeared in a myriad of productions in the City, throughout the US, and on International waters as well as across them in Europe. Some titles while in Manhattan included the longest-running Off-Broadway musical in history The Fantasticks at The Sullivan Street Playhouse. He also enjoyed a stint in the original Off-Broadway production of Forever Plaid at Steve Mcgraw's. Steven was fortunate enough to earn a long-needed break from the rigors of the Big Apple as he took to the road once again, appearing in the 1st National Tour of the 1995 Broadway revival production of Hello Dolly starring Carol Channing.
As glamorous a lifestyle as acting may seem, the reality of life as an actor created the "necessity" for and therefore the development of Steven's other talents. Over the years a natural curiosity along with a well-ingrained work ethic resulted in a diverse accumulation of experiences in the form of money-making skills. Though time was spent in food service both fast and fine, bartending, and security his passion was always aimed at anything technical or requiring the use of his hands. His accumulated skills in carpentry, finish work, finish wiring, and surface plumbing have been the lifesaver of many a project. With a McGyver like sensibility, he looks at each project with a fresh set of eyes. Too often people approach a project with a narrow definition of how the goal could be accomplished, resulting in answers that don't quite fit the bill.
Steven spent several years working for Hearst Magazines as a Help Desk manager. In contact with over eight hundred users on a daily basis, he developed the people skills necessary to deal with those in their moment of crisis. Professional and courteous he was also put in charge of the home installations and maintenance for many of the company's Editors and Chiefs. Once again as was often the case with previous employers and coworkers Steven's handyman skills were often called upon both inside the office and as the information source for projects outside.
A self-proclaimed Renaissance Man Steve's interests are numerous and as luck would have it his skills are now available for the asking.
If you are in need of a handyman in Williamsburg, VA, give Steve a call!