Business Quote:
A penny saved is a penny earned.
Bathroom Remodeling Services in Williamsburg, VA
Duane Hayes | Five Star Bath Solutions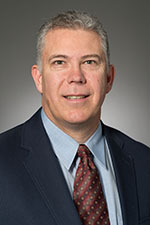 Duane is passionate about making a difference in people's lives by creating affordable transformations and beautiful solutions through custom solutions and bathroom remodeling services in Williamsburg, VA.
While working over the last 30 years in Fortune 500 companies, Duane learned a lot about what works in business, and what doesn't. He realized that not everyone shared his vision on how to take care of customers.  Today, he has the privilege to impact lives in a very positive way and to consistently deliver products that exceed his customer's expectations.
Experiences in his past include contract negotiations, multi-state services oversight in the home building industry, setting up Department of Defense Coaching platforms, and providing Sales and Marketing leadership serving the Nuclear Fabrication industry for the Department of Energy and commercial applications.
Affiliations:
Professional John Maxwell Certified Coach
Sunday School teacher at Smith Memorial Baptist Church
Member of the Williamsburg Chapter of "The Leadership Edge."